Ninja Turtles Dog Costumes
Order Ninja Turtles Dog Costumes online in a variety of styles! Your dog will be the hit of the party when dressed up as Ninja Turtles in one of these adorable pet costumes.
---
Teenage Mutant Ninja Turtles Donatello Dog Costume
When you're getting ready to face Shredder, you need a genius on your team! This TMNT Donatello Pet Costume turns your doggie into the braniac member of the Teenage Mutant Ninja Turtles. He'll be ready to assist you in battle with his ninja-tennis-ball-fetch attack and his super-doggie lick! You definitely won't want to fight against the Foot Clan without him!
---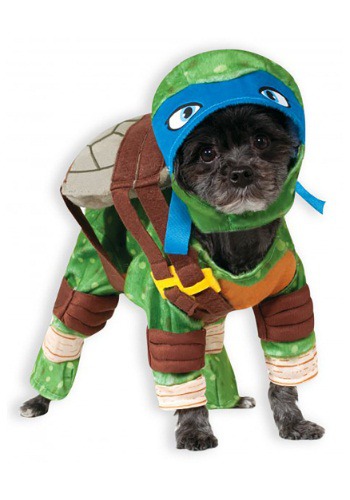 Teenage Mutant Ninja Turtles Leonardo Dog Costume
Being the leader of the Teenage Mutant Ninja Turtles requires excellent jumping skills, intense loyalty and an unending appetite for pizza! Sounds a little bit like your puppy, right? This TMNT Leonardo Pet Costume gives him the look of the katana-wielding turtle (minus the katana). Just strap him in and follow him into battle against the Foot Clan. Chances are that he'll probably lead you to the nearest slice of pizza that fell on the floor instead.
---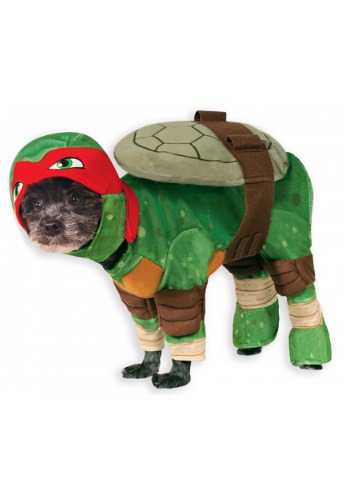 Teenage Mutant Ninja Turtles Raphael Dog Costume
Is your canine friend a little rough around the edges? But still totally lovable? If that happens to be the case, your pooch might have a blast as one of your favorite ninja turtles, Raphael! Your four legged friend will totally have your back as you roam the streets of New York. After all, you never know you might run into some Foot Clan soldiers... and if you do you'll be pretty glad to have a hero in a half shell at your side!
---
Costumes for PEOPLE at BooCostumes.com
Over 10,000 styles for babies, kids, and adults.

---
---