Scarecrow Dog Costumes
Order Scarecrow Dog Costumes online in a variety of styles! Your dog will be the hit of the party when dressed up as Scarecrow in one of these adorable pet costumes.
---
Lil' Scarecrow Dog Costume
---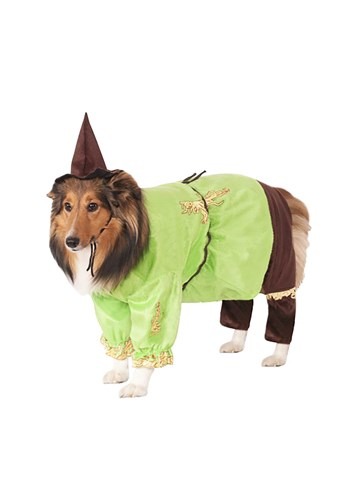 Scarecrow Dog Costume
When this pup gets to Oz, he's not going to ask the Wizard for a brain because he already has one. In fact, this furry little guy has a very smart brain. He can do plenty of tricks like chasing his tail, playing fetch, and his favorite, playing dead. Since this dog already has a clearly functional brain, he will be requesting a bone from the Wizard. Word on the street is the Wizard gives out the tastiest bones. Maybe it's that Oz magic? After he receives his bone, he promises to go home because even puppies know 'there's no place like home!'
---
Costumes for PEOPLE at BooCostumes.com
Over 10,000 styles for babies, kids, and adults.

---
---