Black Lab Jewelry
Order Black Lab Dog Breed Jewelry online in a variety of styles! Black Lab Necklaces, Earrings, Bracelets, and Watches in a variety of styles. Some of our jewelry styles are engravable so they can be personalized with your dog's name.
---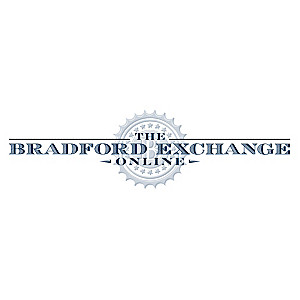 Black Lab Sophistipups Bangle Bracelet
Sparkling with touches of whimsy that are doggone unforgettable, this stunning dog lovers hinged bangle-style bracelet celebrates the breed of your choice in sophisticated style! A golden head and face of a perky puppy adorns each end of this enameled bracelet, enhanced with genuine Swarovski® crystals to highlight their unique colorings. Plus, each pup also wears a sparkling collar of crystals in a coordinating color for extra glamour. For added canine class, an engraved heart charm hangs from one of the collars and the inside of the bangle is engraved with tiny paw prints and the sentiment, "My (name of breed) Leaves Pawprints On My Heart."
---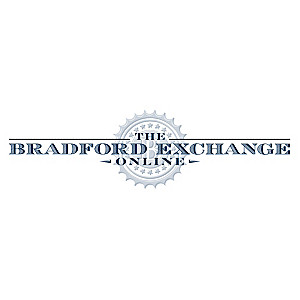 Black Labrador Retriever Lovers Playful Pup Diamond Pendant
Choose your favorite breed from selections including Yorkie, Pug, Dachshund and more, and your dog's adorability will be forever captured on a sterling silver-plated pendant, hand-painted to highlight the amazing detail.Just too doggone cute for words, this unique dog lovers jewelry is full of "wag and wiggle" as the legs and tail really move. Plus, there is a sterling silver-plated heart charm with a genuine diamond and a breed-specific message that dangles gracefully next to your precious pup. Arriving with a jeweler's pouch and gift box, this beautiful dog lovers diamond pendant necklace is sure to win your heart.
---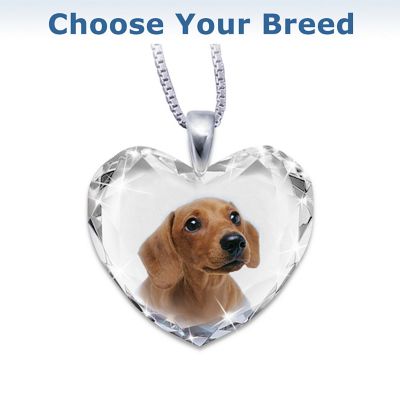 Heart-Shaped Crystal Black Labrador Retriever Close To My Heart Pendant
Choose your favorite breed from a wide selection including Dachshund, Yorkie, Shih Tzu and many more. Your pendant jewelry will feature an endearing image of your favorite breed captured in radiant crystal. Exquisitely handcrafted, this unique dog pendant necklace features a multi-faceted crystal heart, with an adorable portrait of your chosen breed in the center. Accented with a solid sterling silver bail and an 18" solid sterling silver chain and custom gift box, this dog pendant necklace makes a perfect dog lover jewelry gift.
---
Labrador Retriever Lovers Best In Show Crystal Pendant Necklace
Whether a show dog or far from it, inside your dog there beats the heart of a winner, a loyal, loving companion always at your side! Show your pride in your dog's winning personality now, with a dazzling crystal pendant necklace you can wear every day. Choose your favorite breed from selections including Yorkie, Dachshund, Pomeranian, Pug and more, skillfully relief-sculpted and embellished with Swarovski® crystals. The lovable look of your dog's breed and even the distinctive colors of its coat are both captured in this Best In Show crystal pendant necklace treasure.Crafted by hand in solid sterling silver and richly plated in 24K gold, this fine jewelry design for dog lovers is available exclusively from The Bradford Exchange. It features a detailed, relief-sculpted image of your chosen breed, enhanced with genuine Swarovski crystals, often in a mix of two or more crystal colors - depending on the breed - for added realism. This crystal pendant necklace is perfect to own and perfect to give because it makes a "show dog" of your dog!
---
MORE: DOG LOVER JEWELRY including personalized rainbow bridge pendants, paw print and dog bone pendants, charm bracelets and more. Also paw print rings and necklaces in the BIRTHSTONE section.
---