Boston Terrier Plush Stuffed Animals
Order Boston Terrier Dog Breed Plush Stuffed Animal Toys online in a variety of styles!
---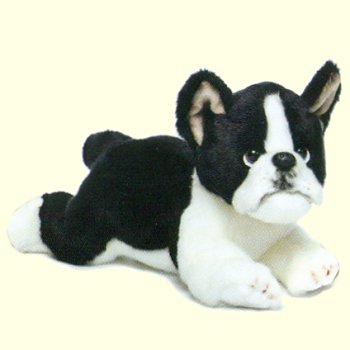 Stuffed Boston Terrier
Cuddly, cute and playful. Soft plush with an emotional connection from Nat & Jules. 12 Inches Long.
---
Small 5.5 inch Nat & Jules Boston Terrier Dog
5.5" Nat & Jules Boston Terrier Dog A squeezable stuffed animal is a toddler's best friend and Nat and Jules offers just about every likeness a kid could desire.
---
Melissa & Doug Boston Terrier Dog Giant Stuffed Animal
A true-blue Bostonian, this Boston Terrier has the dramatic coloring and distinctive pointy ears defining its breed. With excellent quality construction and attention to lifelike details, its soft furry fabric makes it an especially pet-able pet!
---